—-
Democrats Accuse Republicans of Mass Murder: New at Reason
// Hit & Run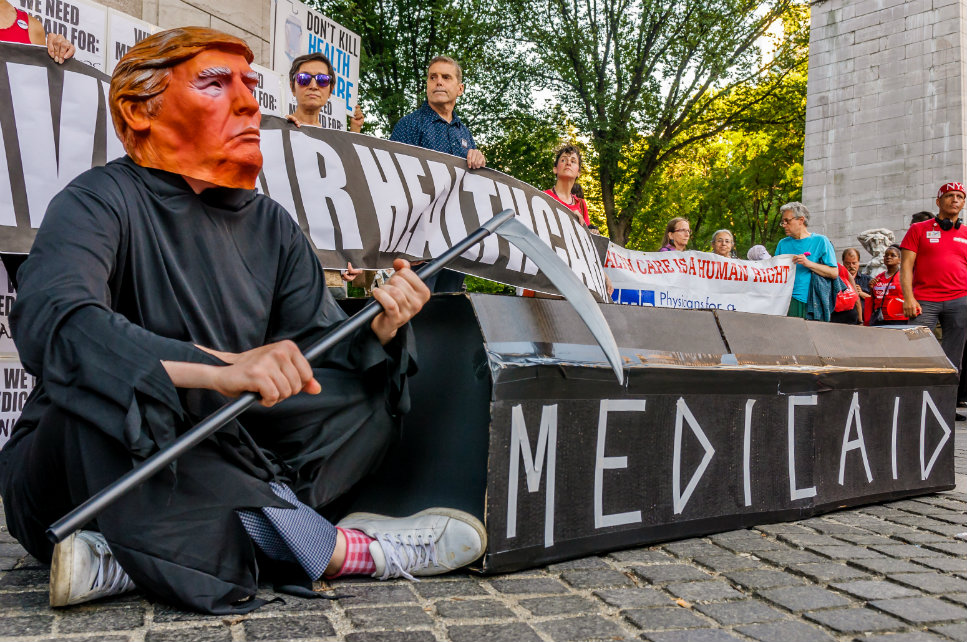 So the Democrats, after opposing Donald Trump in the 2016 election partly out of what they claimed was concern about his incivility and coarseness, are now pursuing a debate about health care legislation in Washington by characterizing the Republicans who disagree with them about policy details as mass murderers.
Think that's an exaggeration? Hillary Clinton, the Democratic Party's 2016 presidential candidate who remains among its most prominent and mainstream voices, tweeted Friday: "If Republicans pass this bill, they're the death party." Sen. Elizabeth Warren (D-Massachusetts) tweeted, "I've read the Republican 'health care' bill. This is blood money. They're paying for tax cuts with American lives." Ezra Levin, an influential Washington organizer of the resistance to Trump, tweeted Sunday, "TrumpCare will kill tens of thousands of working class people, and with the savings it cuts taxes for billionaires."
This line of argument carries a powerful emotional charge. However, Ira Stoll argues, it isn't a particularly useful, constructive, or clear-minded way to think or talk about writing laws.
—-